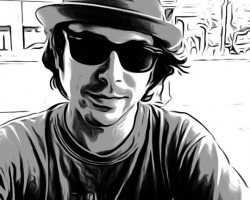 Adam Small
Bass, Film/TV Licensing, Composition, Production, Music Consulting, Artist Management, etc.
Websites:
Biography
The music industry is constantly evolving and musicians need to be armed with the proper tools in order to be successful in this competitive environment. This is why I've taken on a different role at this stage of my music career. My goal is to use my experience to help musicians protect themselves, protect their music & advance their careers.

In my 20 years working professionally in the music business I've seen it all. I started my career as a bassist in NYC playing with great artists like Larry Goldings, Bernie Worrell (P-Funk), etc. I played a ton of gigs, toured all over the world and recorded in a variety of contexts.

Around 2002, after writing and producing a couple albums, I got into the world of music licensing. In the years following, I learned all of the ins and outs of licensing, music publishing, contracts, networking, politics, etc. I also became involved in film scoring & composing (see IMDB page for credits).

Along with these specialties, I'm also a mastering engineer, studio consultant, video editor, web designer, computer tech, etc. These skills were all learned at various stages of my career due to necessity, since I've always been a full-time musician working in a variety of areas. It's crucial for musicians to understand that all of these seemingly unrelated nuances of the music industry are incredibly important.

Currently I run this website (MyMusicMasterclass.com) which is aimed at helping motivated musicians attain "real world" knowledge and take their careers to the next level. I film top music industry artists, who share tips, tricks, advice & more. In addition, the site has a vast archive of useful free resources.

I also have my own music consulting and management company Adam Small Music, where I've taken this concept a step further in order to redefine what a music consultant and manager should be doing for artists in this modern age.  After hearing the thousands of horror stories about motivated musicians being shafted by managers, consultants, labels and scammers, I've decided to give artists a legitimate alternative. Adam Small Music is a new and unique all-in-one solution for established and emerging artists.  My team and I offer much more personalized energy and "real world" knowledge than a faceless corporate entity, because we are all still professional musicians and industry pros looking to actually help artists instead of preying upon their weaknesses and/or wallets.  And we hope all industry scammers and impostors are slowly eaten by scorned musician zombies (if the zombie apocalypse ever happens…LOL).