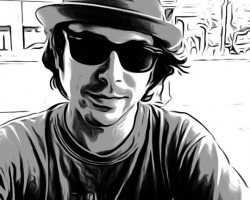 Adam Small
Bass, Film/TV Licensing, Composition, Production, Music Consulting, Artist Management, etc.
Websites:
Biography
The music industry is constantly evolving and musicians need to be armed with the proper tools in order to be successful in this competitive environment. This is why I've taken on a different role at this stage of my music career. My goal is to use my experience to help musicians advance their careers and protect themselves (and their music) in today's music industry.

In my 20 years working professionally in the music business I've seen it all. I started my career as a bassist in NYC playing with great artists like Larry Goldings, Bernie Worrell (P-Funk), etc. I played a ton of gigs, toured all over the world and recorded in a variety of contexts.

Around 2002, after writing and producing a couple albums, I got into the world of music licensing. In the years following, I learned all of the ins and outs of licensing, music publishing, contracts, networking, politics, etc. I also became involved in film scoring & composing.

Along with these specialties, I'm also a mastering engineer, music consultant, video editor, web designer and all-around nerd. Due to this diversity and experience in the music industry, I decided to create this website (MyMusicMasterclass.com), so that motivated musicians could easily attain "real world" knowledge from elite talent and take their careers to the next level.